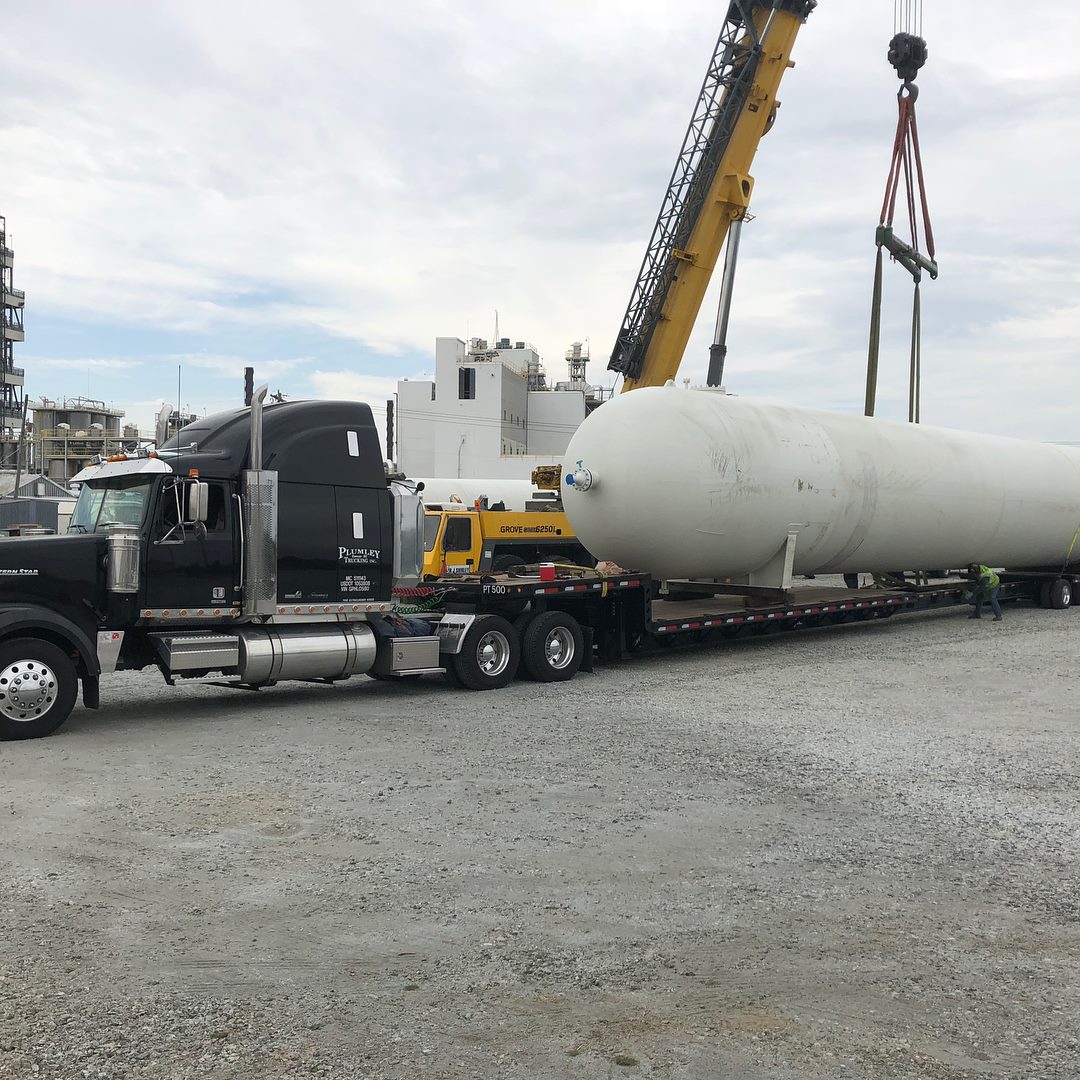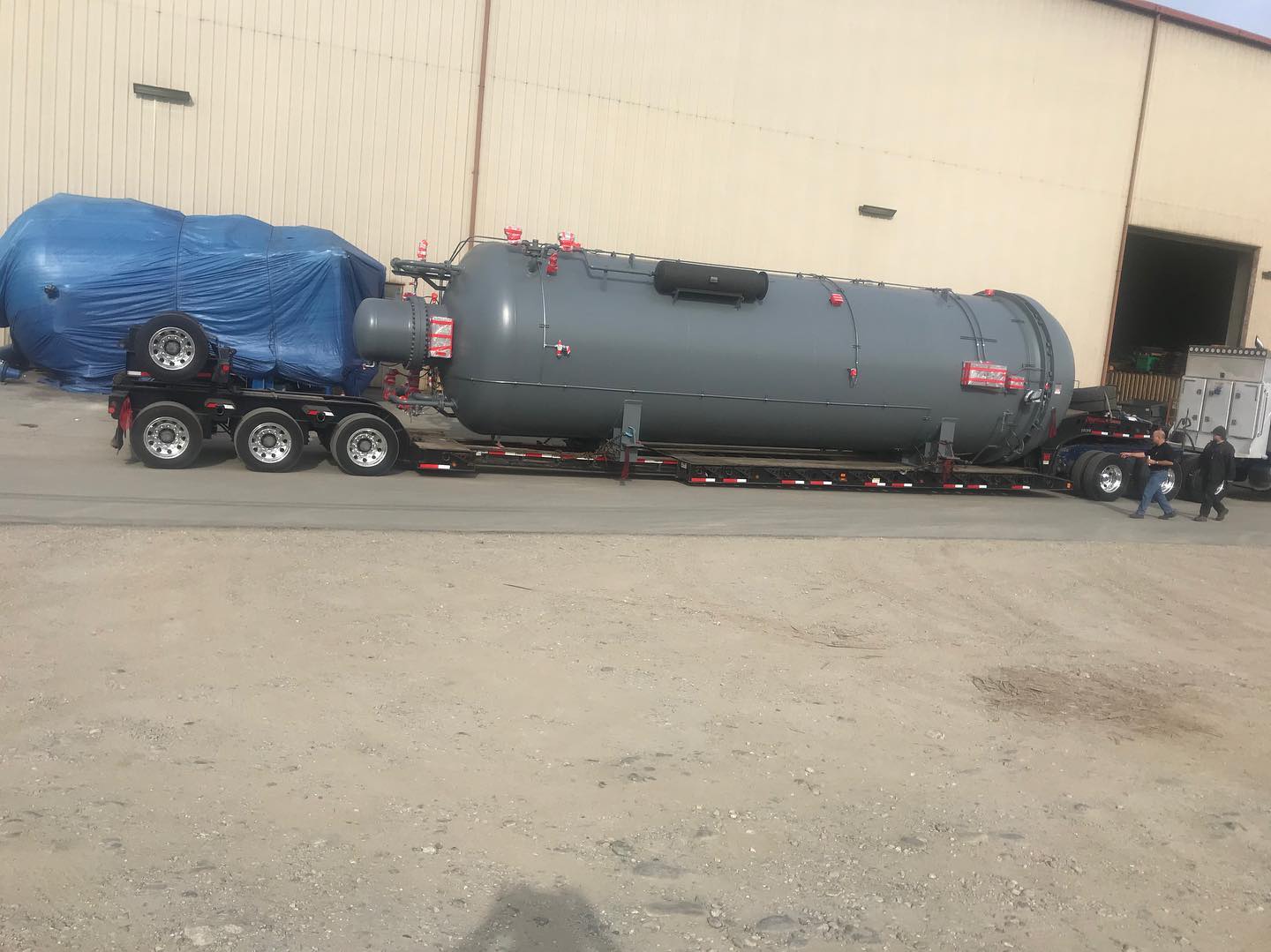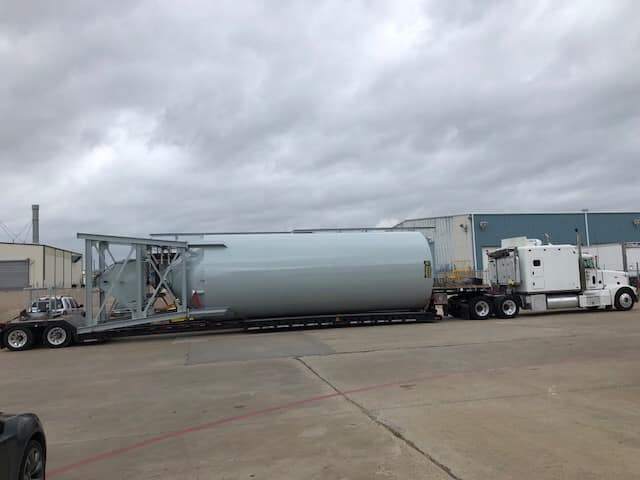 Stretch RGN
Choose stretch RGN trailers to ship your extra-long pieces of heavy equipment, such as excavators or articulated dump trucks.
Stretch RGN trailers are used to transport equipment that exceeds normal lengths. Also called an extendable RGN trailer or a telescopic RGN trailer, the stretch RGN trailer expands to accommodate loads that are longer than normal.
Like regular RGN trailers, stretch RGN trailers feature hydraulic necks that allow the trailer to dip to the ground for easy loading. Stretch RGN trailers are great for hauling the largest pieces of motorized equipment you own. The maximum dimensions for loads transported on stretch RGN trailers are:
Weight: up to 150,00 pounds.
Length: up to 74 feet.
Width: 8 ½ feet.
Height: 11 ½ feet.
Need permits and other logistic services for your oversize load? Most states restrict the length of your load to 53 feet or less. If your load exceeds any of the maximum dimensions in any of the states in which it will travel, you'll need oversize travel permits. Ask your agent to take handle of all your logistics needs – including scheduling, routing and fees – for your oversize equipment shipment.
Stretch RGN trailers are used to ship pieces of equipment that exceed dimensional regulations, especially length. On most extendable trailers, the midsection of the trailer can be expanded to accommodate extra-long pieces of heavy equipment. If the load is regular sized, the expandable midsection is collapsed to normal lengths.
Stretch RGN trailers are available in many different configurations. There's no reason to buy more trailer than you need. Let us match your extra-long load with the stretch RGN that has only the features you require, such as:
Extra axles. Most stretch RGN trailers have three axles or more, to help balance the heavy loads they carry. Many have flip-down axle just in case.
Expandable midsections. The stretch part of the stretch RGN can expand from 29-feet to 61-feet. Add 13-feet of back deck space for 74-feet total.
Detachable goosenecks. Detachable necks let you drive equipment forward onto the stretch RGN trailer. To leave the trailer, you back up the machine.
Stretch RGNs with multiple axles can haul heavy equipment that exceeds weight-dimension regulations. Stretch RGNs also provide increased clearance capabilities. You gain an extra coupe of feet or so of clearance by choosing an RGN trailer over other types of trailers. If your piece of heavy equipment exceeds any dimensional regulations, speak with us about shipping your cargo on a stretch RGN trailer.
Loading Stretch RGN Trailers
Stretch RGN trailers load from the front, over the detachable gooseneck. In most cases, you'll drive your piece of heavy equipment forward onto the stretch RGN trailer. To remove your equipment from a stretch RGN trailer, you drive it backwards.
RGN trailers sit lower to the ground than other types of transport trailers, which makes loading and unloading more efficient. Once the detachable gooseneck is lowered to the ground, driving equipment on and off the trailer is easy to accomplish. When loading a stretch RGN trailer, remember to:
Carefully choose your loading and unloading spots. Remember, you'll need extra room to get your equipment on and off an extended length trailer.
Extend the midsection to the required length. Your driver will lock the expandable midsection of the trailer into place before loading the machine.
Stretch RGN trailers are designed to transport the largest models of heavy equipment. When heavy equipment threatens to exceed dimensional regulations, submitting the exact measurements of your equipment is particularly important. Make sure you discuss any attachments you've included or adjustments you've make to your heavy machinery to ensure that we match your load with the proper type of trailer.
Heavy Equipment that Ships on Stretch RGN Trailers
Oversize construction equipment that exceeds length regulations usually is transported on stretch RGN trailers. Likewise, motorized farm machinery like combines often travel as oversize loads. Some pieces of farm machinery are unwieldy and require extra-long RGN trailers for shipping. Types of equipment that ships on a stretch RGN trailer include construction equipment like articulated dump trucks and backhoe loaders, industrial equipment like forklifts, and farm equipment like combines, harvesters, cultivators, and loaders.